Meet Dr. Justin Brown
A Drive to Serve Others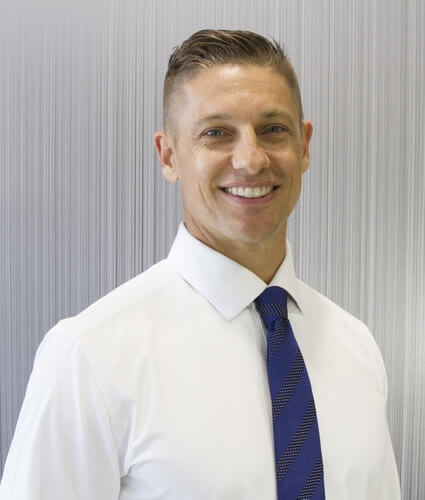 "I've always had a passion for helping people. Early on, I fell in love with science, how the body works and human performance. Then, I experienced an injury that led me to a chiropractor.
At age 14 I was an avid soccer player. Compression fractures in my spine from playing gave me severe pain that left me unable to get out of bed on some days.
A chiropractor helped get me back on my feet and onto the soccer field again, which planted the seed."
A Life-Changing Experience
Dr. Brown completed his undergraduate education at East Carolina University, graduating magna cum laude with a B.S. in Exercise Physiology. At graduation, he was awarded the most outstanding graduate in his major.
Next, he moved on to Palmer College of Chiropractic in Davenport, Iowa. It was during school that Dr. Brown first encountered the National Upper Cervical Chiropractic Association (NUCCA) technique that he practices exclusively today.
Severe fatigue had Dr. Brown sleeping through most of his classes, feeling exhausted with no explanation. The doctors he saw gave him pills and suggested more sleep. Fed up, he went to see a specialist in Chicago who had researched chronic fatigue. In just three months, Dr. Brown saw life-changing results!
The NUCCA technique had such an impact on him that he decided to specialize in it when he went into practice.
Dr. Brown practiced in Seattle before opening the first NUCCA practice in South Florida in 2008.
EXPLORE OUR SERVICES

Credentials
NUCCA Part II Certified
NUCCA Member Since 2004
FL State Representative for the International Chiropractors Association
Lifetime ICA Member
Dynamic Essentials Speaker
Florida Chiropractic Society Member
Magna Cum Laude Graduate of Palmer College of Chiropractic
Awarded Top Graduate in Exercise Physiology from East Carolina University
An Active Life
Dr. Brown enjoys extreme exercise such as CrossFit and obstacle course racing. He loves to read and grow, developing further as a person.
His favorite way to spend his spare time is to be with his beautiful wife Michelle and their two daughters. He travels and pursues other activities to enrichen his daughters' lives and has a date night with Michelle every week. Christianity is an important part of Dr. Brown's life, and he is a member of a local church.
Friends & Family Spinal Care is a member of the Coral Springs Chamber of Commerce. We sponsor local soccer teams and the Coral Springs Festival of the Arts. Dr. Brown is a part of multiple networking groups and is a national speaker at chiropractic conferences and colleges.
He is passionate about chiropractic and has made serving people his life's mission. Dr. Brown likes to share his knowledge with other chiropractors and is proud to have trained 10 of his fellow practitioners.
Call our office so we can evaluate how we can help you improve your health! Hablamos español.

Dr. Justin Brown | Friends & Family Spinal Care