Personal Injury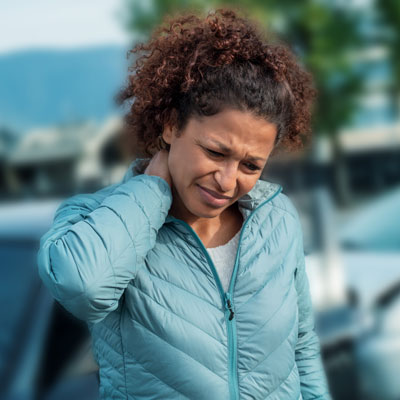 Car accidents of all varieties cause trauma to the spine often resulting in pain, injury and nerve damage. It may take days or months for symptoms to appear. Get your spine evaluated and corrected to get relief and prevent long term damage or functional deficit.
Accidents often cause damage such as:
Disc damage
Pain, numbness and stiffness
Ligament stretching and damage
Neck and back pain
Neurological deficit
Following a traumatic injury, the body releases chemicals as a protective mechanism. This action results in widespread inflammation. Although inflammation is initially useful, it can also be painful and restrictive. At Friends & Family Spinal Care, we provide our patients with advanced chiropractic care that provides comfortable spinal correction, pain relief, increased circulation to speed the recovery process.
We know that you're hurting when you come in for care after a car accident. Our patients are relieved and pleased when they experience top-of-the-line care that involves no twisting or popping of the neck. Our care is painless, making it easy and relaxing to receive beneficial treatment.
Contact Our Friendly Office Today
The convenient and compassionate auto accident protocols at our practice promote healing and an end to suffering. Please contact us right away if you've been hurt. We have on-site digital X-rays and convenient Saturday appointments. We can make a difference!
CONTACT US

Personal Injury Chiropractor Coral Springs, Parkland, Parkland FL |
Friends & Family Spinal Care